The year was 2023, and the trajectory of OceanMD, once known as CognisantMD, was at a critical juncture. The company had undergone substantial changes, including its acquisition by WellHealth Technologies. This shift necessitated a brand overhaul, as the existing identity no longer resonated with the brand's growth.

Having outgrown its previous identity, the branding felt restrictive, outdated, and overly complicated. It failed to encapsulate OceanMD's essence as a modern, customer-centric leader. Furthermore, the branding's complexity hindered accessibility, a crucial aspect in today's diverse digital landscape.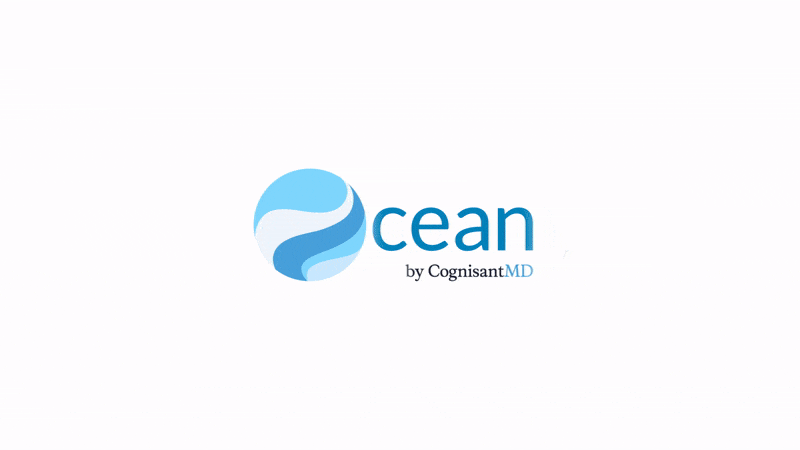 In close collaboration with the Creative Lead, Marketing Director, and VP of Business Operations, I played a central role in the rebirth of OceanMD's brand. Guided by a profound understanding of the company's trajectory, we embarked on a comprehensive rebranding initiative.

A meticulously crafted new brand essence, identity, and messaging were the cornerstones of this transformation. This included a strategic color palette selection, ensuring not only visual appeal but also accessibility for a broader audience. We seamlessly integrated these elements across digital and print assets, ensuring a cohesive and resonant brand image.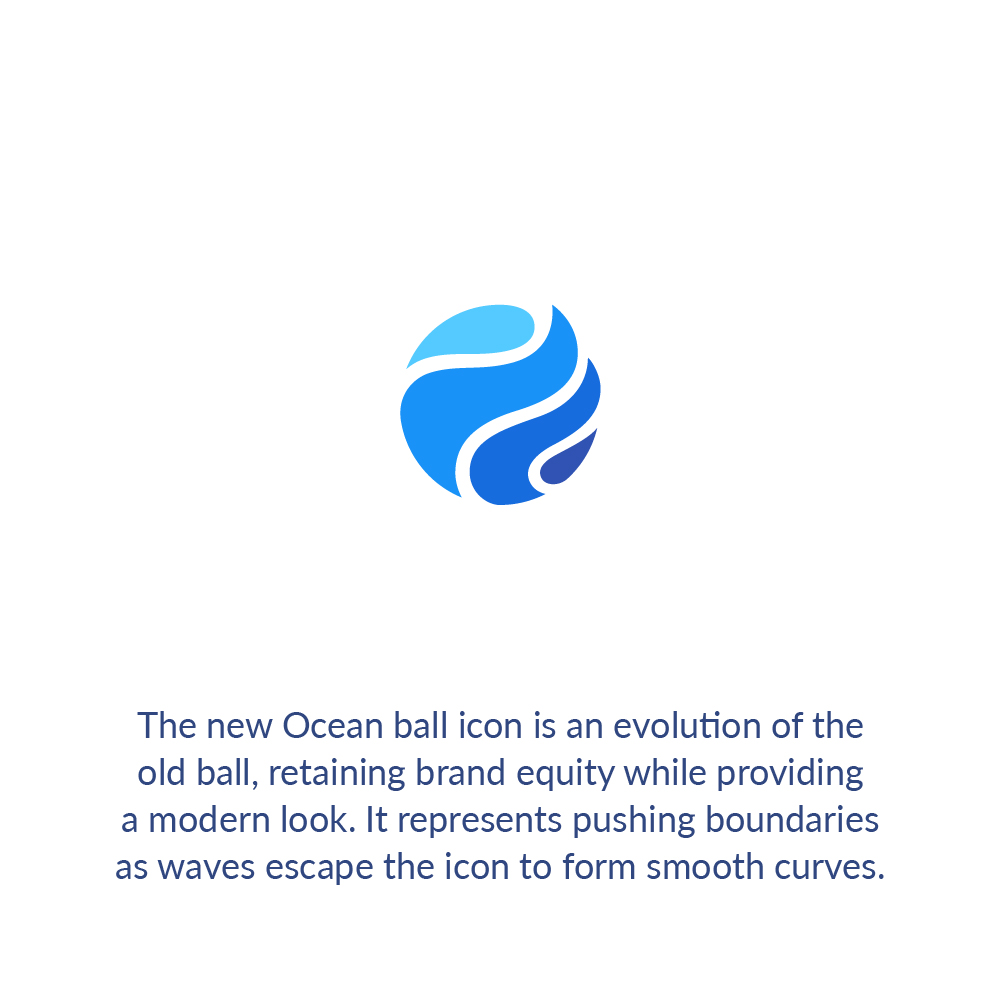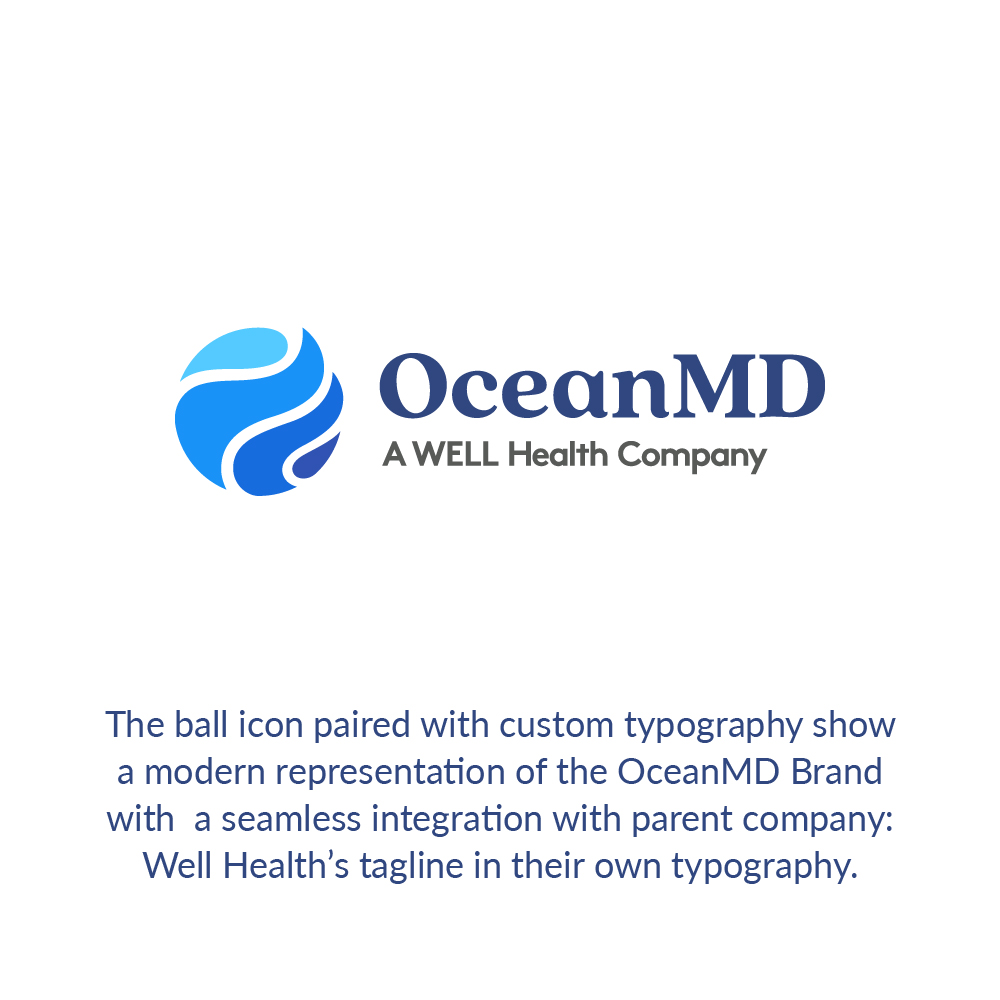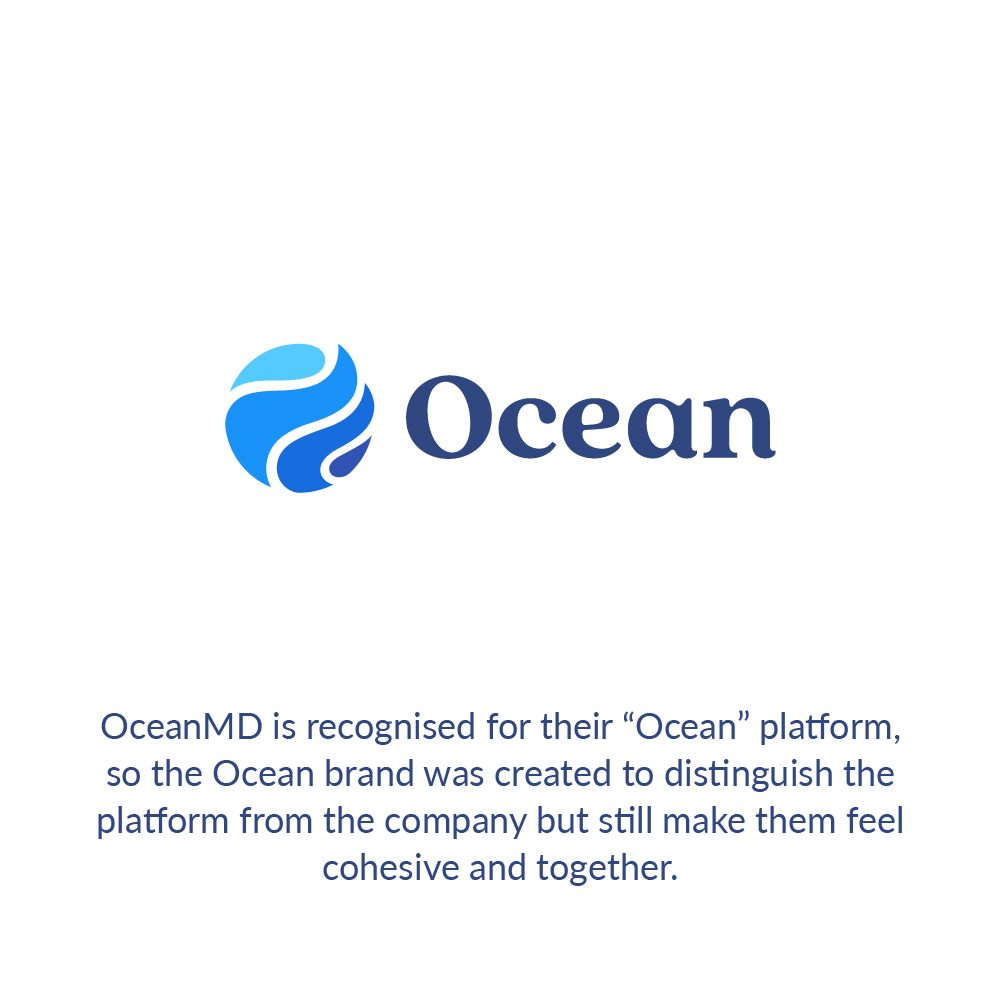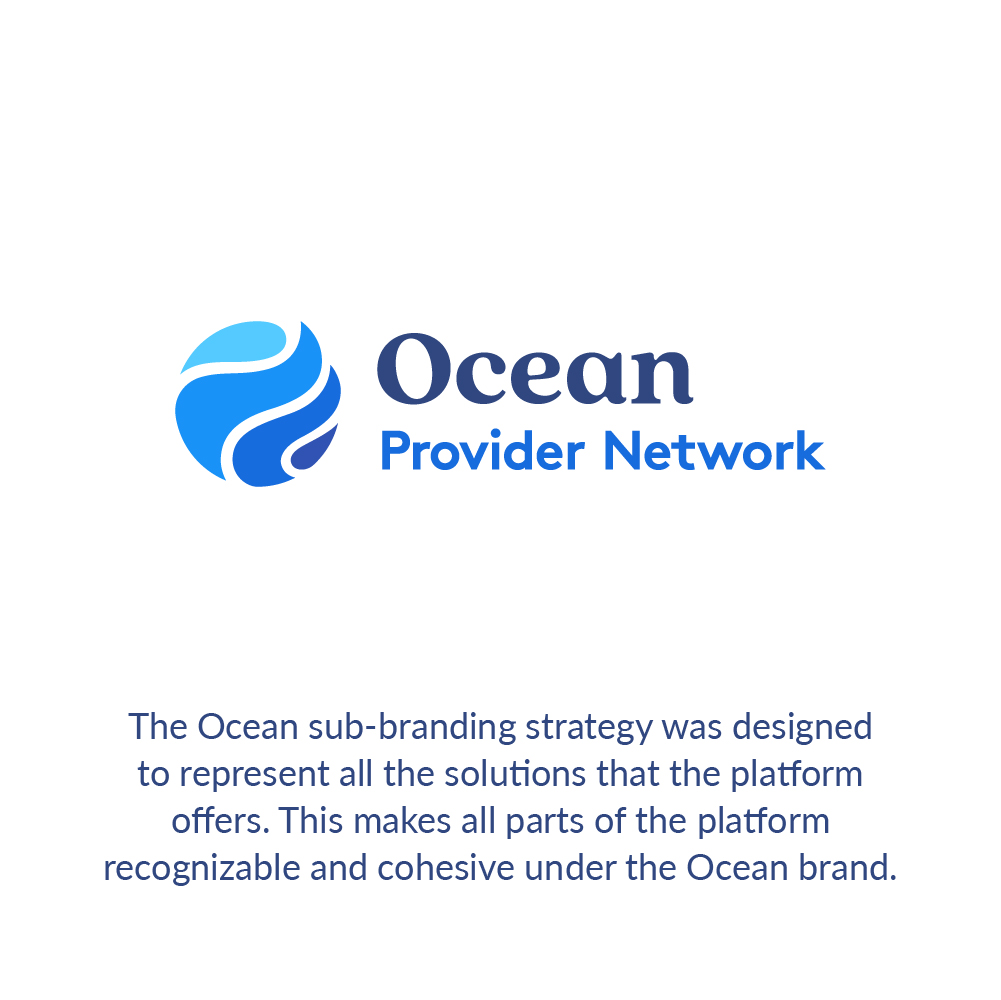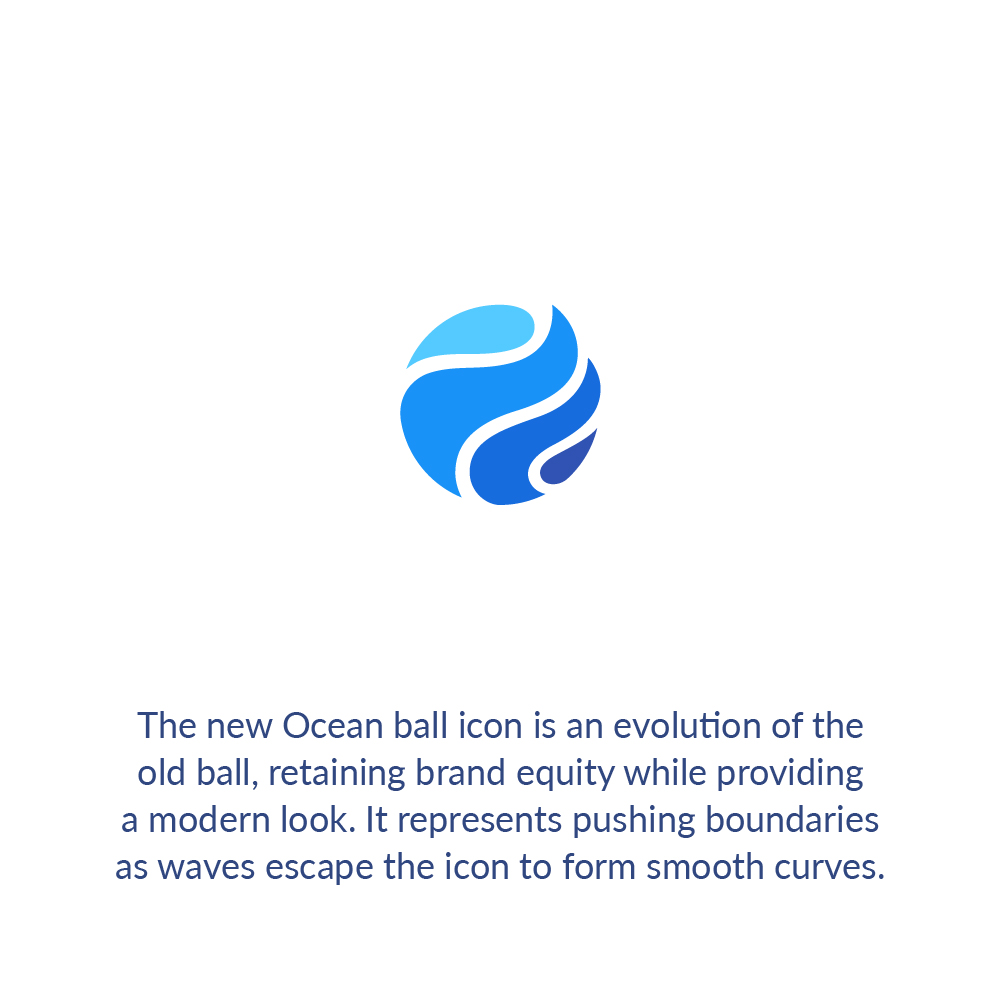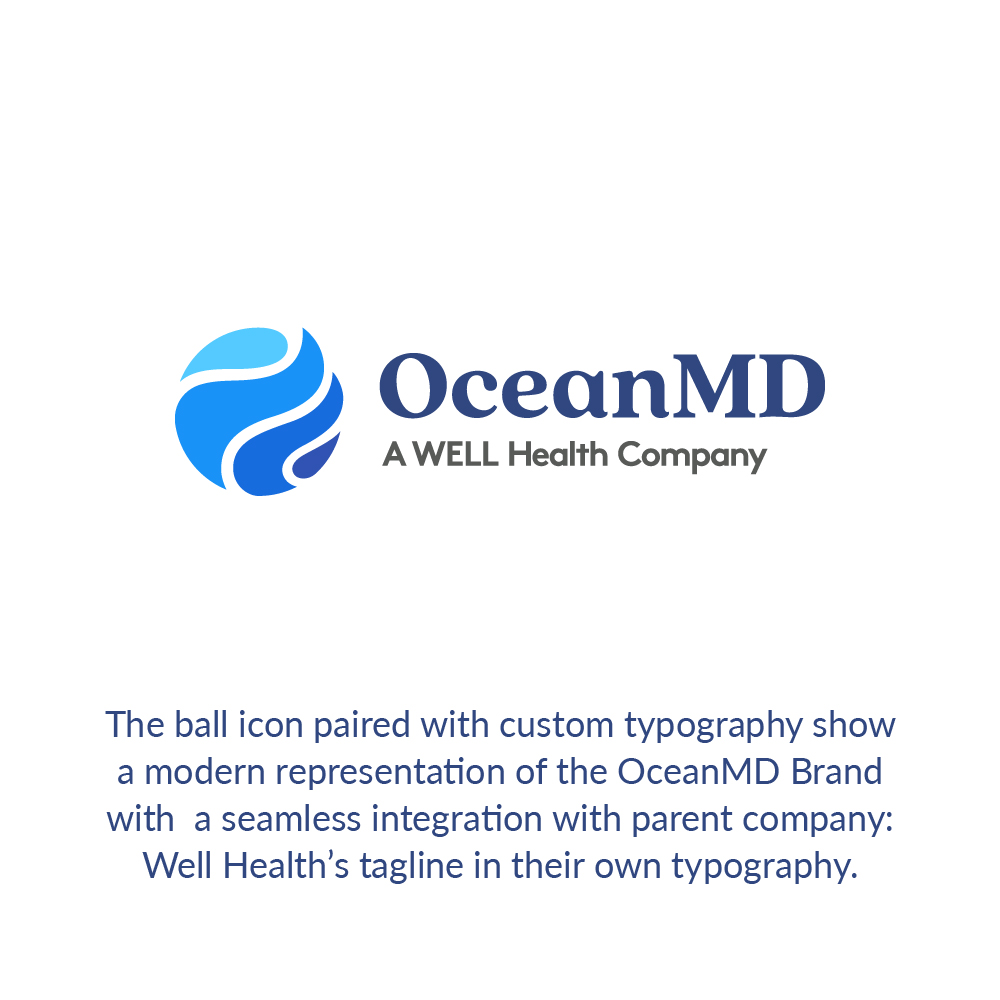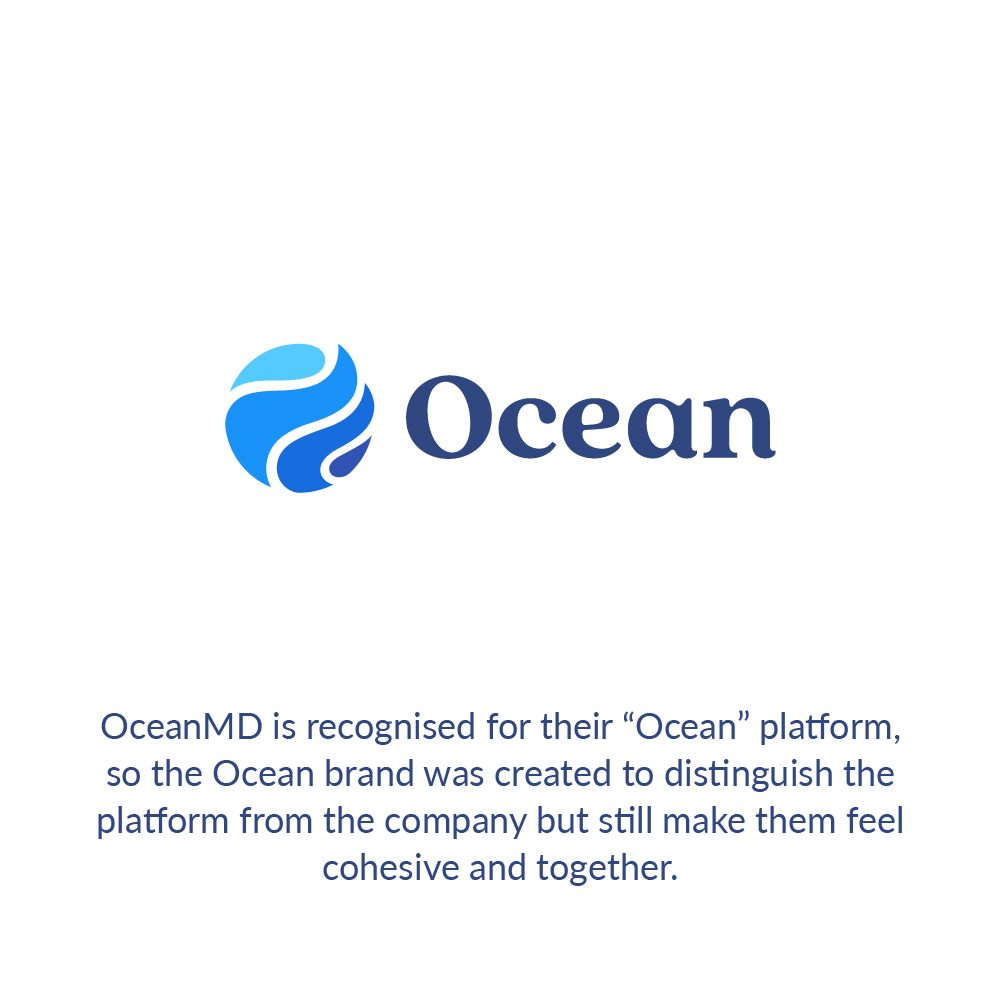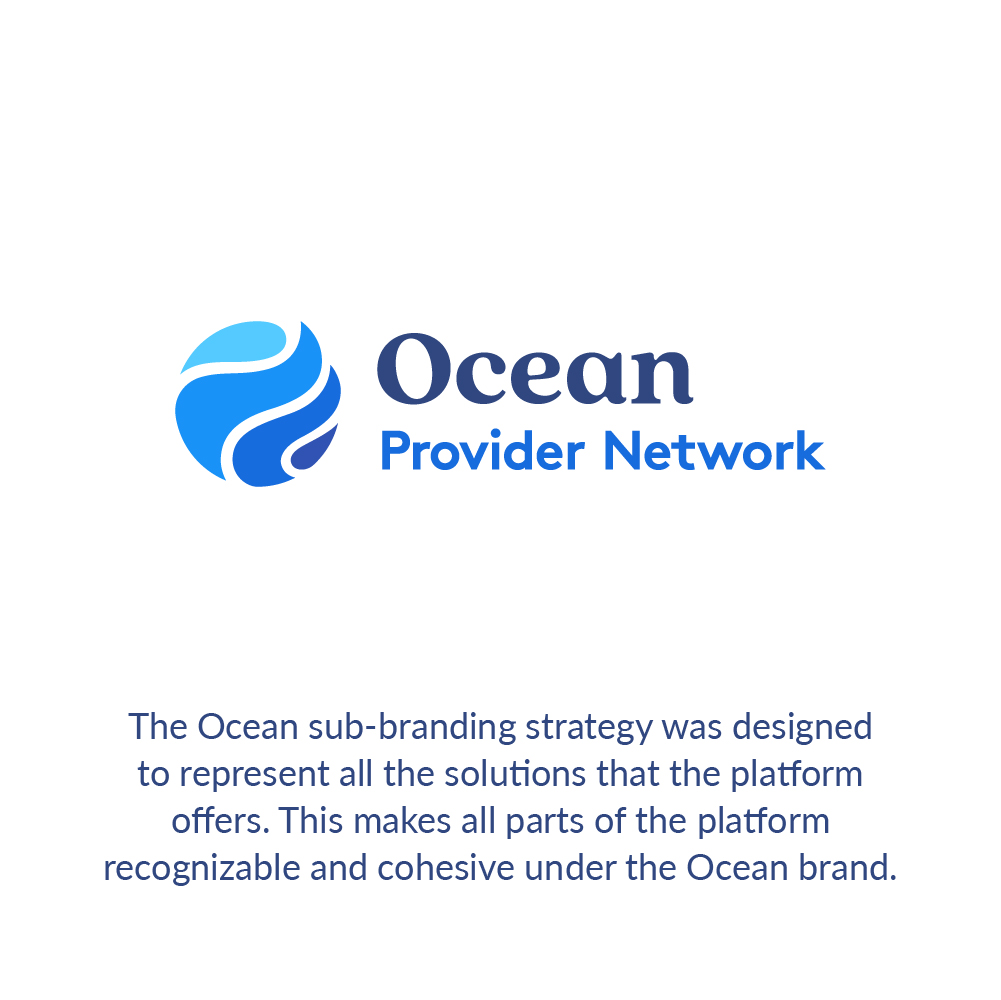 The rebrand had an immediate and far-reaching impact on OceanMD's trajectory. The revitalized visual identity, now imbued with accessible colors, resonated powerfully, drawing attention and engagement. The redesigned website emerged as a dynamic hub, seamlessly embodying OceanMD's renewed identity and delivering an immersive brand experience.
The OceanMD website seamlessly combines responsive design, cohesive branding, modular flexibility, and accessible content editing. Its responsive interface ensures a uniform experience across devices. The site integrates the brand's refresh, conveying professionalism.

Beyond aesthetics, it delivers a unified user experience, encouraging trust and engagement. Modular design allows easy content updates and feature integration as the brand evolves. A user-friendly content management system enables effortless content maintenance, ensuring relevance in the dynamic digital landscape. Overall, OceanMD's website effectively represents the brand while facilitating growth and engagement in the digital era.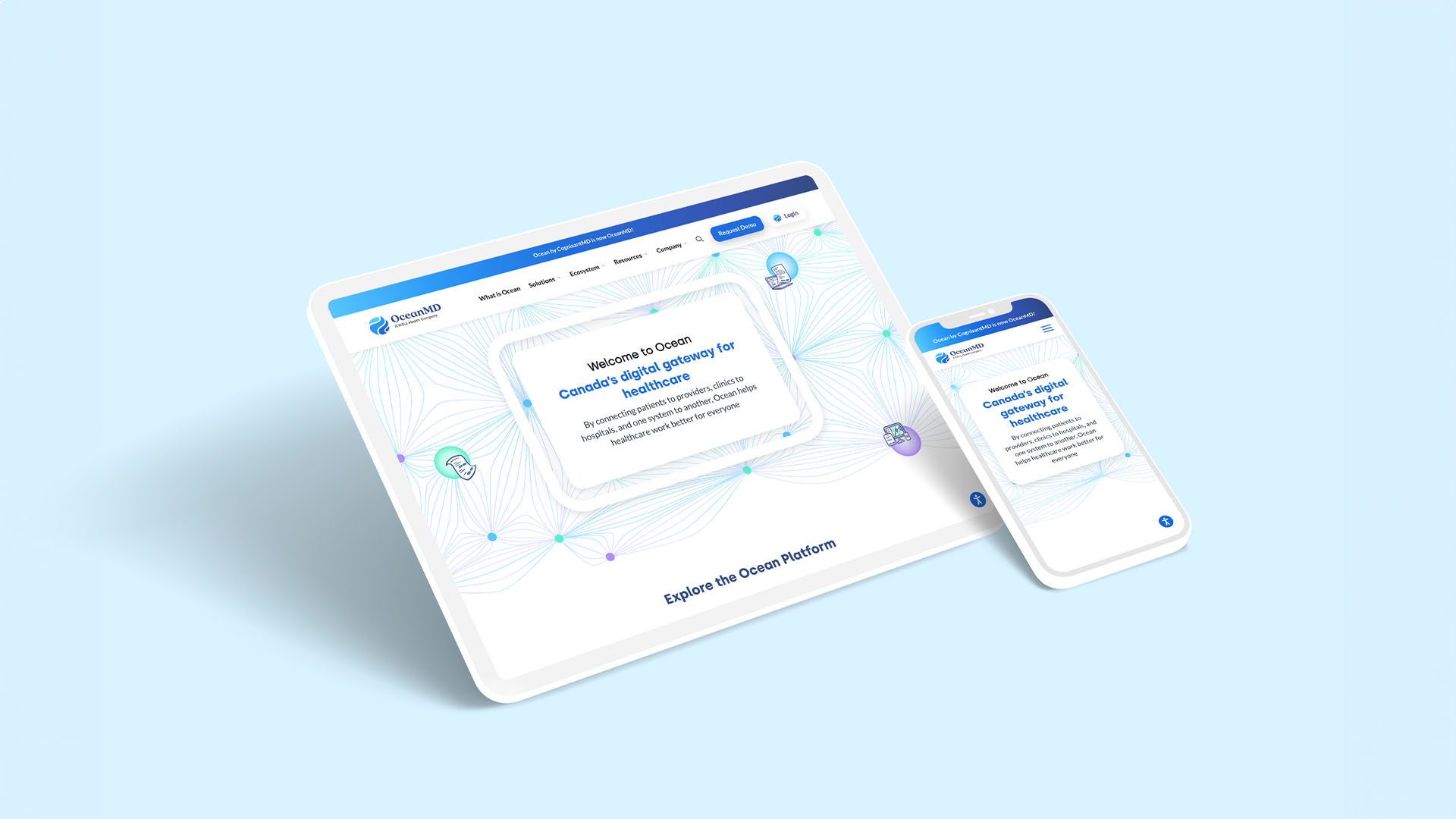 In today's connected world, website adaptability to diverse devices is paramount. OceanMD's meticulously crafted responsive design ensures consistent, engaging UX, boosting credibility and accessibility.
Cohesiveness goes beyond visuals, creating a holistic UX in alignment with the brand's values. The website embodies this, curating each element to resonate with the brand's messaging, fostering deeper visitor engagement and trust.
Strategic Brand Integration
Every detail on the OceanMD website, from pixels to colors and elements, harmoniously reflects the renewed brand identity. This consistency promotes recognition, trust, and professionalism.
The website's modular design enables easy scalability and adaptability. With this, it can enable swift content updates, feature additions, and brand changes, keeping OceanMD agile.
Website Accessibility Widget
The OceanMD website provides a user-friendly accessibility tools that allow anyone to customize website viewing experience. This democratization of access to information, making it available to anyone with or without a disability.
OceanMD's typography strategy blends Silka, a distinctive geometric typeface with unique, round letterforms for headings, enhancing the brand's flowy design. Complementing this is Lato, a tried-and-true font from the previous branding, known for its readability, modernity, and open-source accessibility.

Silka adds a touch of individuality to headings, while Lato continues to serve as the reliable main body font, ensuring the brand's message is conveyed with clarity and accessibility. This combination embodies OceanMD's commitment to a harmonious balance of uniqueness and readability.
The evolution of OceanMD's color palette, transitioning from teals to deep sea blues, marked a pivotal shift in OceanMD's rebranding journey. The previous teal-dominated scheme, while visually appealing, raised concerns about readability and accessibility. In response, we introduced a range of deep sea blues, meticulously calculated for optimal color contrast to ensure a more accessible and user-friendly experience.

These deep sea blues not only enhance readability, particularly for users with visual impairments, but also symbolize OceanMD's commitment to professionalism and inclusivity, enriching the brand's visual identity. This transformation reflects OceanMD's dedication to creating a digital environment that is both welcoming and informative to all.
Base Blue
Hex: #176CDD
Contrast: 4.96:1
Dark Blue
Hex: #176CDD
Contrast: 4.96:1
Deep Blue
Hex: #176CDD
Contrast: 4.96:1
Vivid Blue
Hex: #176CDD
Contrast: 4.96:1
Bright Blue
Hex: #176CDD
Contrast: 4.96:1
Soft Blue
Hex: #176CDD Contrast: 4.96:1
Pale Blue
Hex: #176CDD
Contrast: 4.96:1
Very Pale Blue
Hex: #176CDD
Contrast: 4.96:1
Bright Purple
Hex: #176CDD
Bright Green
Hex: #176CDD
Bright Yellow
Hex: #176CDD